How would you like to start profiting Instantly?
Here is your MASSIVE ADVANTAGE over other Augment Suite Users!
Unlock Gorgeous Done-For-You Augment Suite Campaigns & VCard Templates for a LOW ONE-TIME PRICE!
Saves Time | Better Results | Instant Profits
Regular Price - $127/Month
Get Instant Access to DFY Package for just -
$47 ONE-TIME Payment
Introducing..
Augment Suite's
Done-For-You Package!

Our Team has done the
Hard Work for YOU!
Swipe & Use our DFY Campaigns & Templates for your
client's projects & Instantly Profit
Premium Done-For-You
Experience Campaigns
Our Expert Marketing Team, analysed various scenarios where Experience campaigns would be the best fit. We have converted their analysis into fully functioning campaigns which you can simply customize as per your client's requirement. All the heavy lifting done. From optimizing the flow of the experience to using the right kind of media, to creating multiple scenea, we have taken care of everything. All you need to do is simply choose a campaign that best suits your client's need and customize it for them in a few clicks.
Take a look at some of the experience campaigns we have created for you..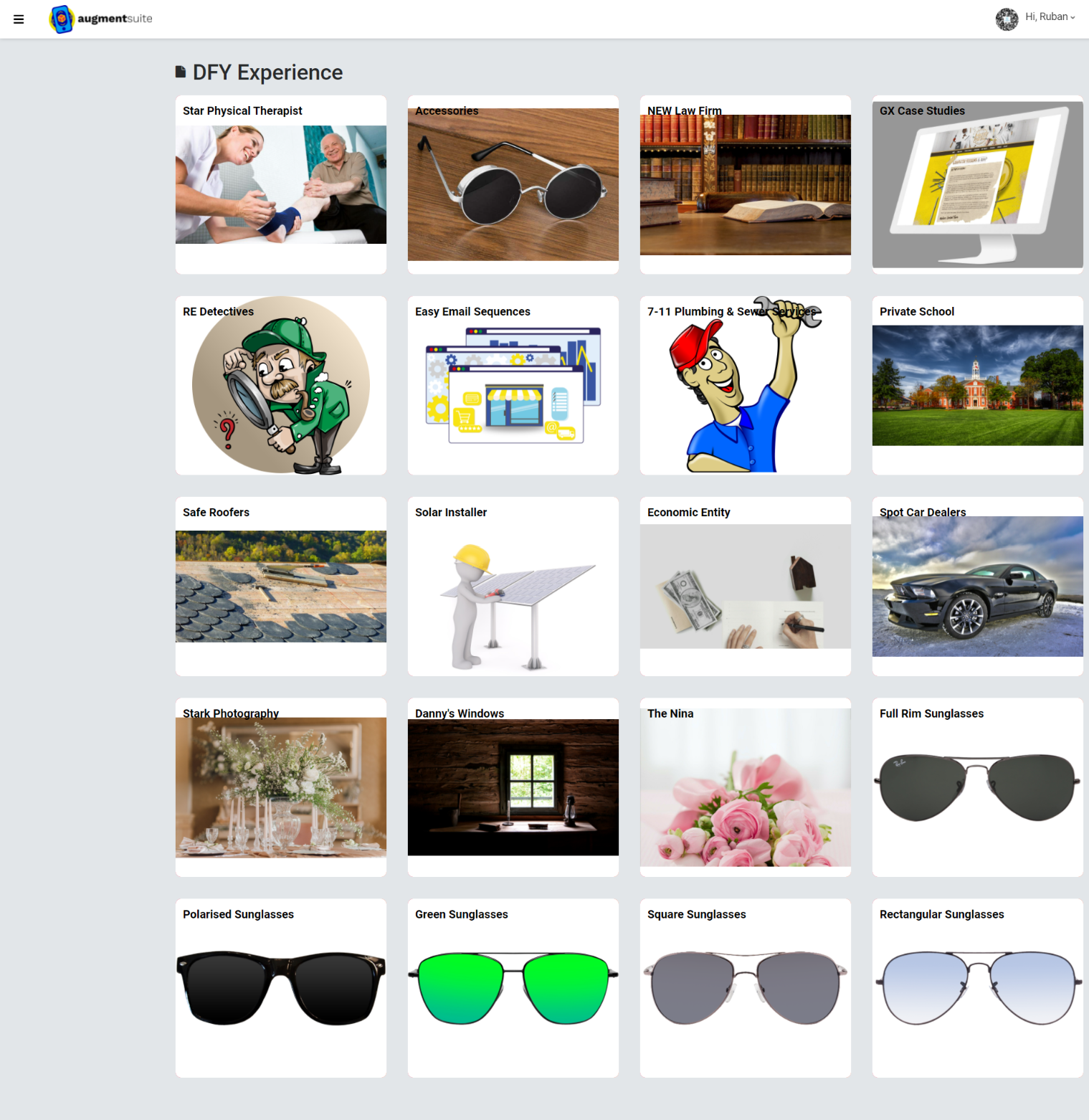 Premium Done-For-You
Virtual Try-on Campaigns
Just like Experience Campaigns, we have loaded the Done-For-You license with premium quality Virtual Try-on Campaigns for every possible product & Scenario. If your customer has a similar product, all you need to do is choose the correct campaign and customize it for them. Be it an eyeglass or makeup, we've got your back.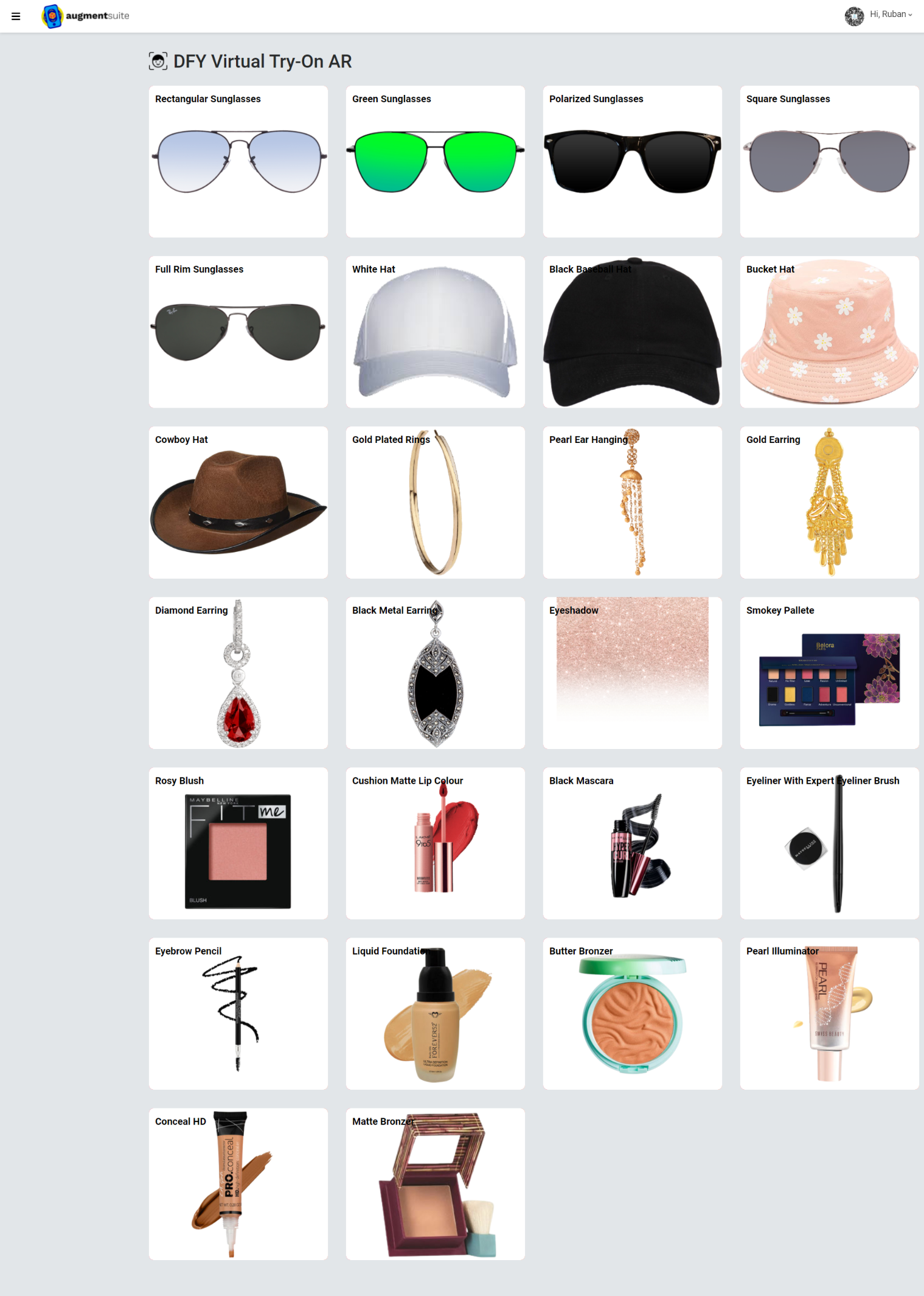 Premium Done-For-You
Spatial Try-on Campaigns
We have created all the needed campaigns to offer Spatial Try-on Services. Be it a Furniture or a Toy, we have it all. When you have a Spatial Try-on client, simply pick one of the high-converting campaigns ans customize it for the client.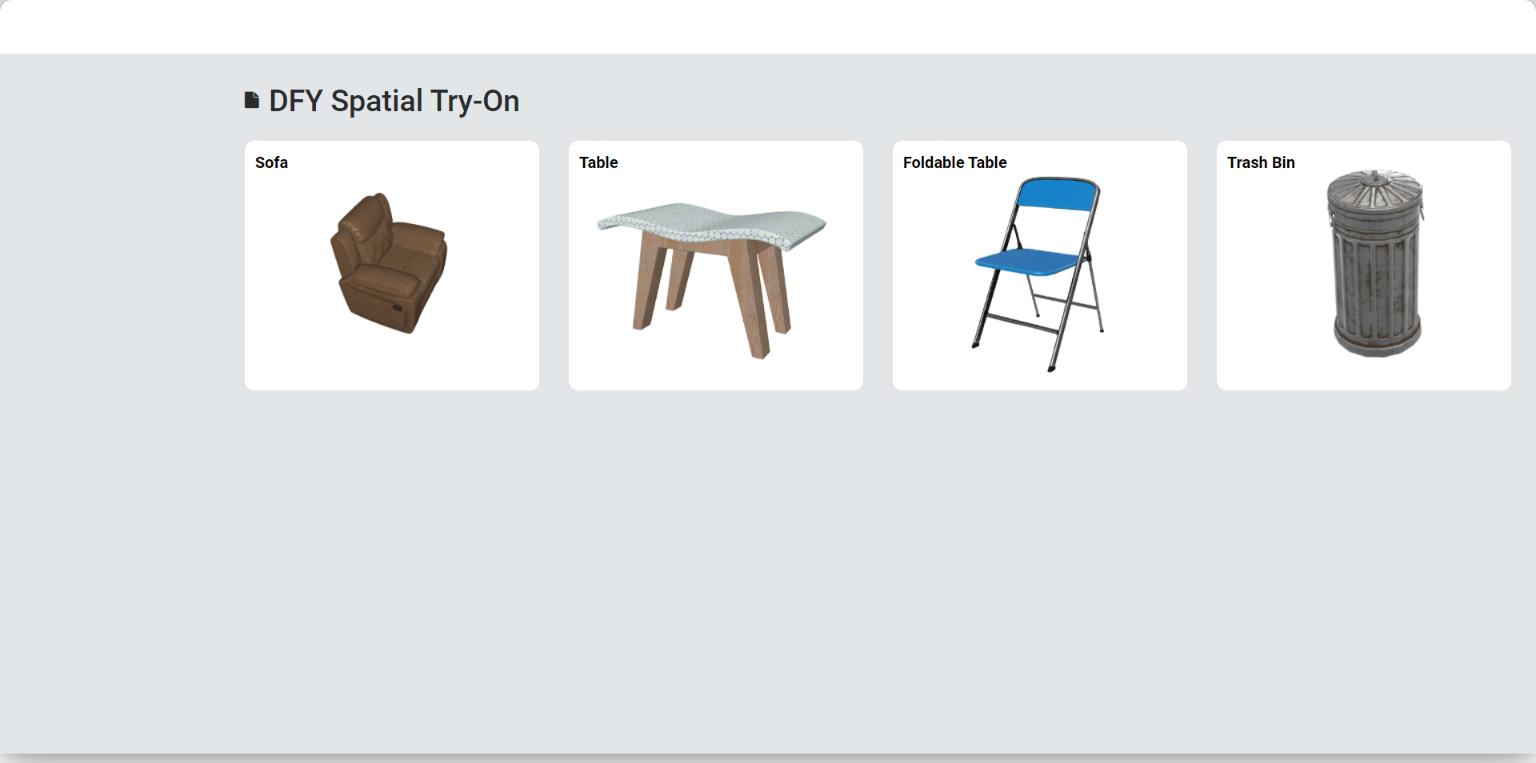 Premium DFY VCard
Templates
When you get this upgrade, your account will be instantly loaded with VCard Templates thoughtfully designed by our experts. We'll be adding 10 beautifully crafted templates initially, so you will never have to run out of options when using for multiple clients. Everything looks unique, professional and irresistible to click on and connect.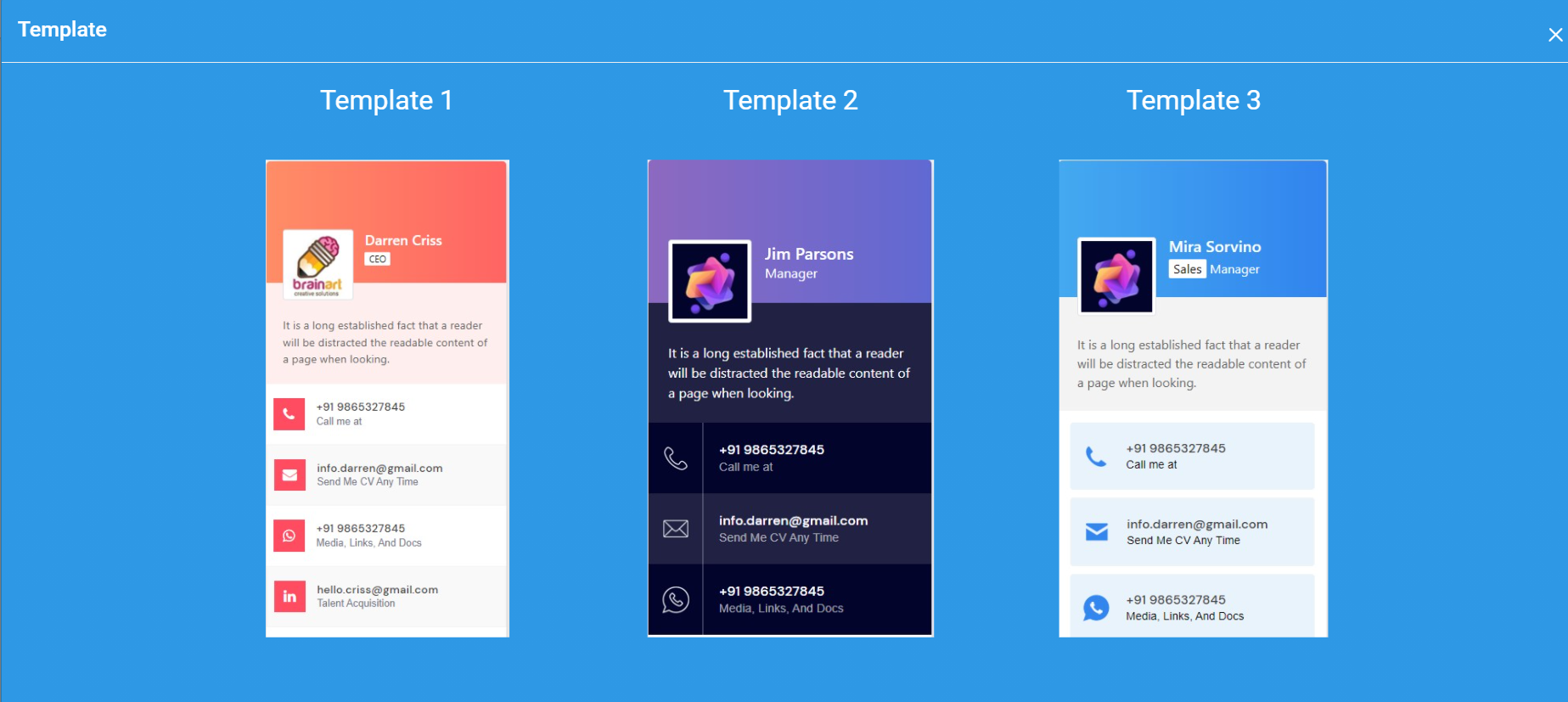 VCard Template Club
Membership
We want you to keep with up with the trends and advancements. That's why we are also including a Template Club membership along with this license, to help you with fresh designs every single month. You will get 3 Templates every month for the next 12 month that is another 36 VCard Templates for you! You can also write to us if you have any specific design in mind and we will get that implemented for you in one of the upcoming month's template. We are all ears for you!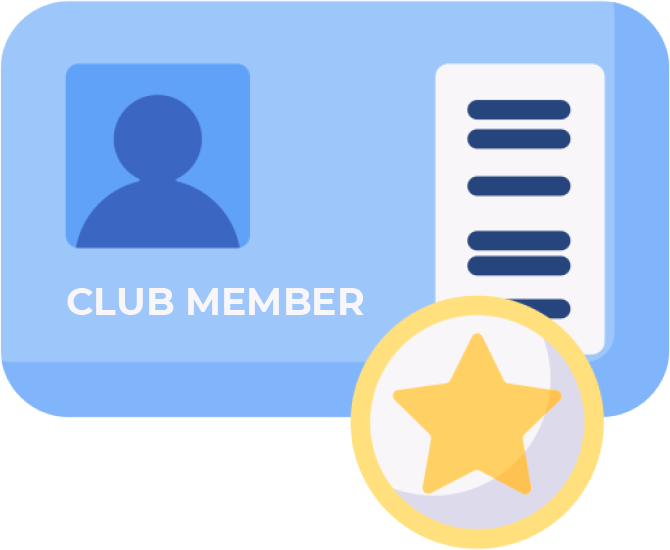 Unlimited Usage &
Commercial Rights
What will you do with your campaigns and templates if you cannot use it for as many clients as you want. That's why we have included Unlimited Usage & Commercial Rights for these campaigns, so you can help as many businesses as you want and profit without any restrictions.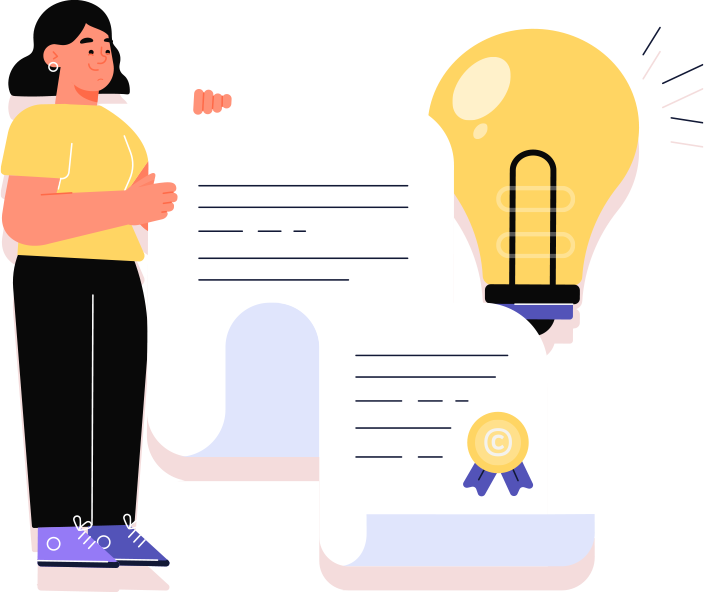 HOW DOES IT WORK?
1,2,3 and DONE...
Saves Time | Better Results | Instant Profits
Regular Price - $127/Month
Get Instant Access to DFY Package for just -
$47 ONE-TIME Payment
Here is why Done-For-You
Package is a WINNER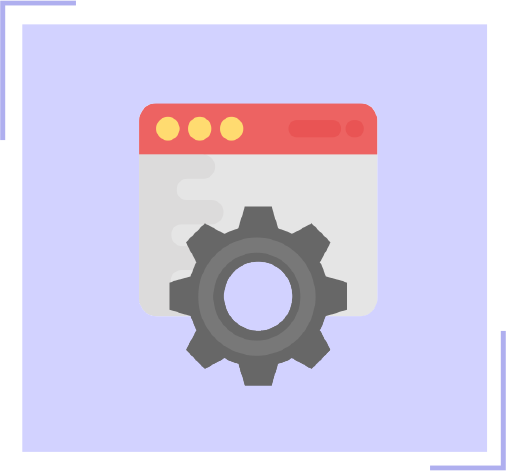 Fully Optimized for Conversions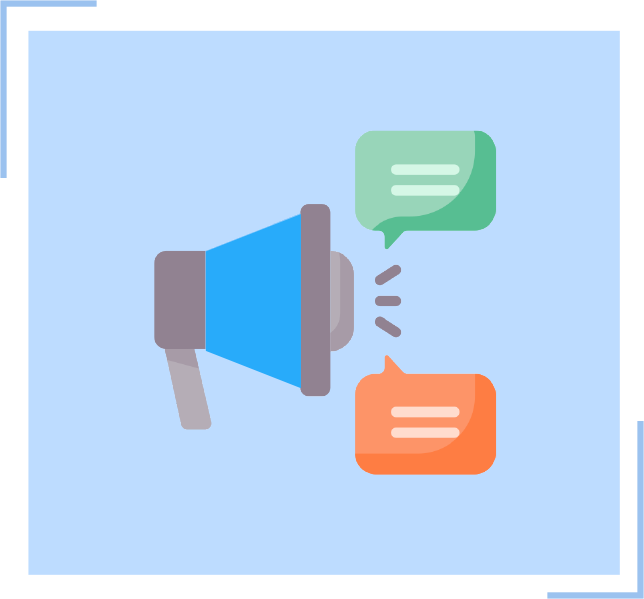 Professionally crafted Campaigns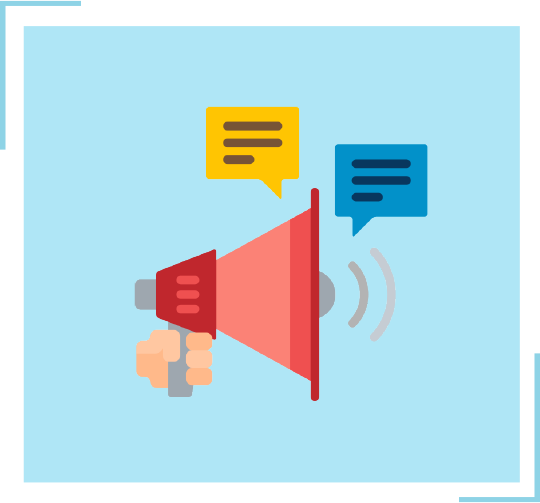 DFY Campaigns available for different products & Scenarios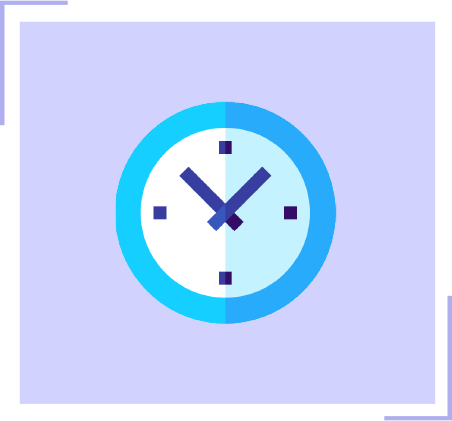 Saves a lot of time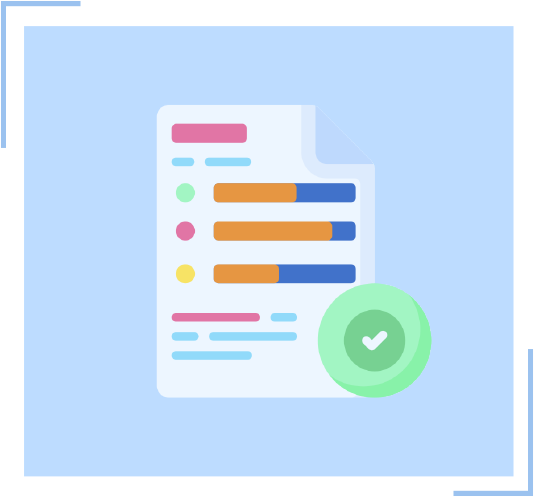 Faster Results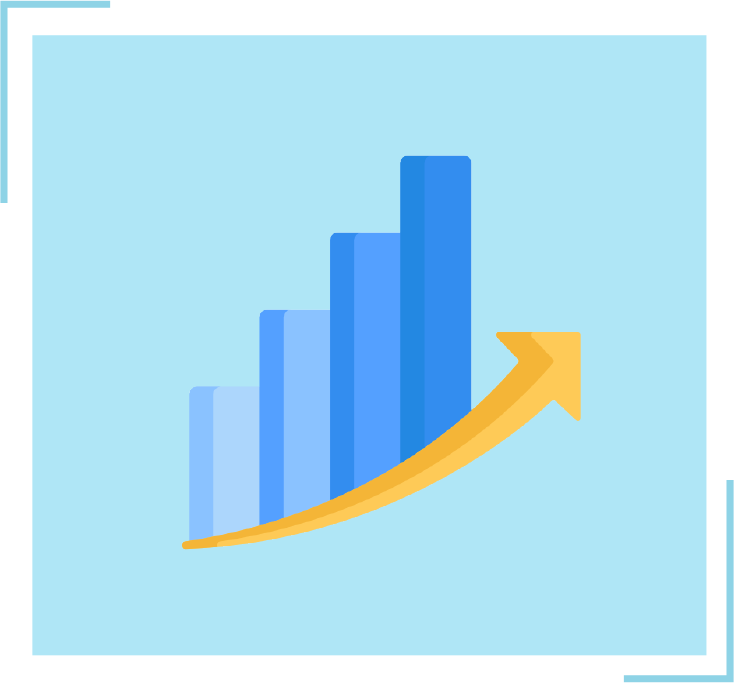 Start profiting Instantly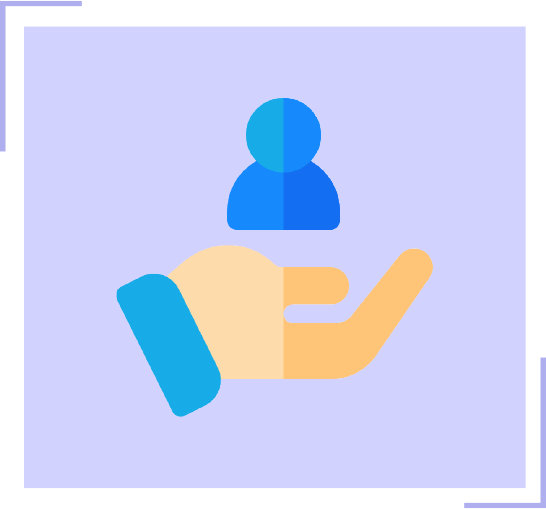 Gets you repeat customers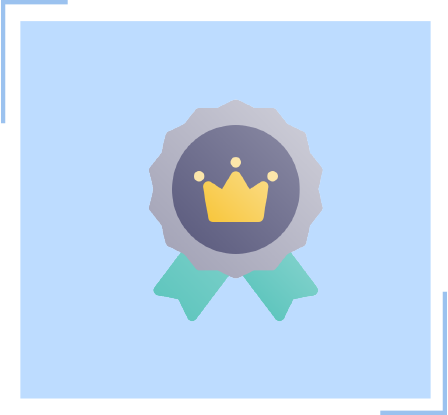 Grows your Brand Value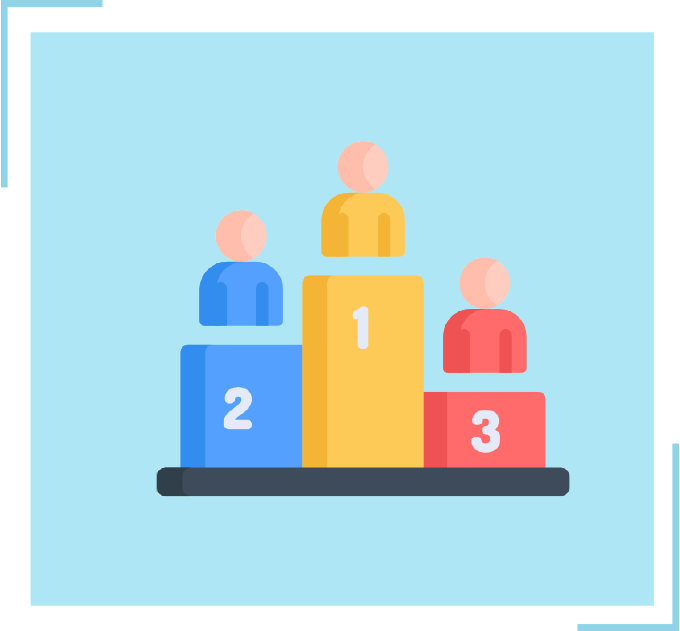 Puts you ahead of the competition
I'd LOVE to share some MATH! To help you understand the worth of what you're getting with the DFY package!
Today with your purchase, you are getting Experience, Spatial & Virtual Try-on Campaigns fully Done-For-You. Plus you are getting 10 VCard Templates and 3 more templates every month for the next year..

And we have literally put a negligible price on this..

Even if you sell one campaign, you will recover your investment and even make some handsome profits. But the value you are getting today is more higher than you could imagine.

Roughly, we have around 50+ Campaigns fully Done-For-You..

So, we are talking about 47 cents a campaign which you will be able to customize and sell for $300+ or even more.

Here, I have not even included the VCard Templates and Club Membership. If I include that, it will almost look like I am giving this Done-For-You package just like that.

All you need is 1 client to make back your investment and 5 times as much profit.

But once this launch special ends, we will no longer sell this for a crazy low one-time price like we are doing now. It will shift to membership and you will have to pay every single month to access our Done-For-You Campaigns & Templates.

All I can say is, I have not seen a better deal!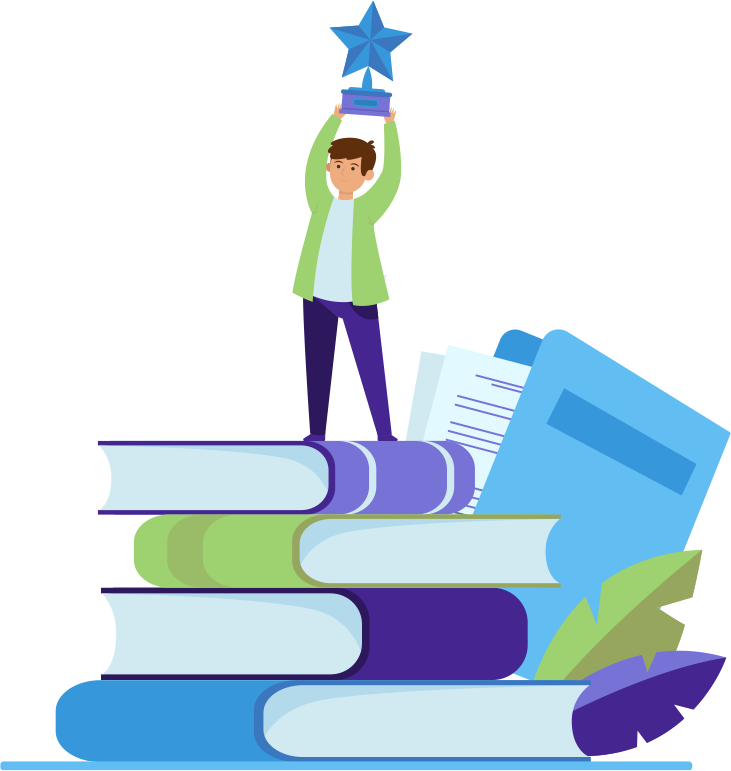 Saves Time | Better Results | Instant Profits
Regular Price - $127/Month
Get Instant Access to DFY Package for just -
$47 ONE-TIME Payment
30- Day Money Back Guarantee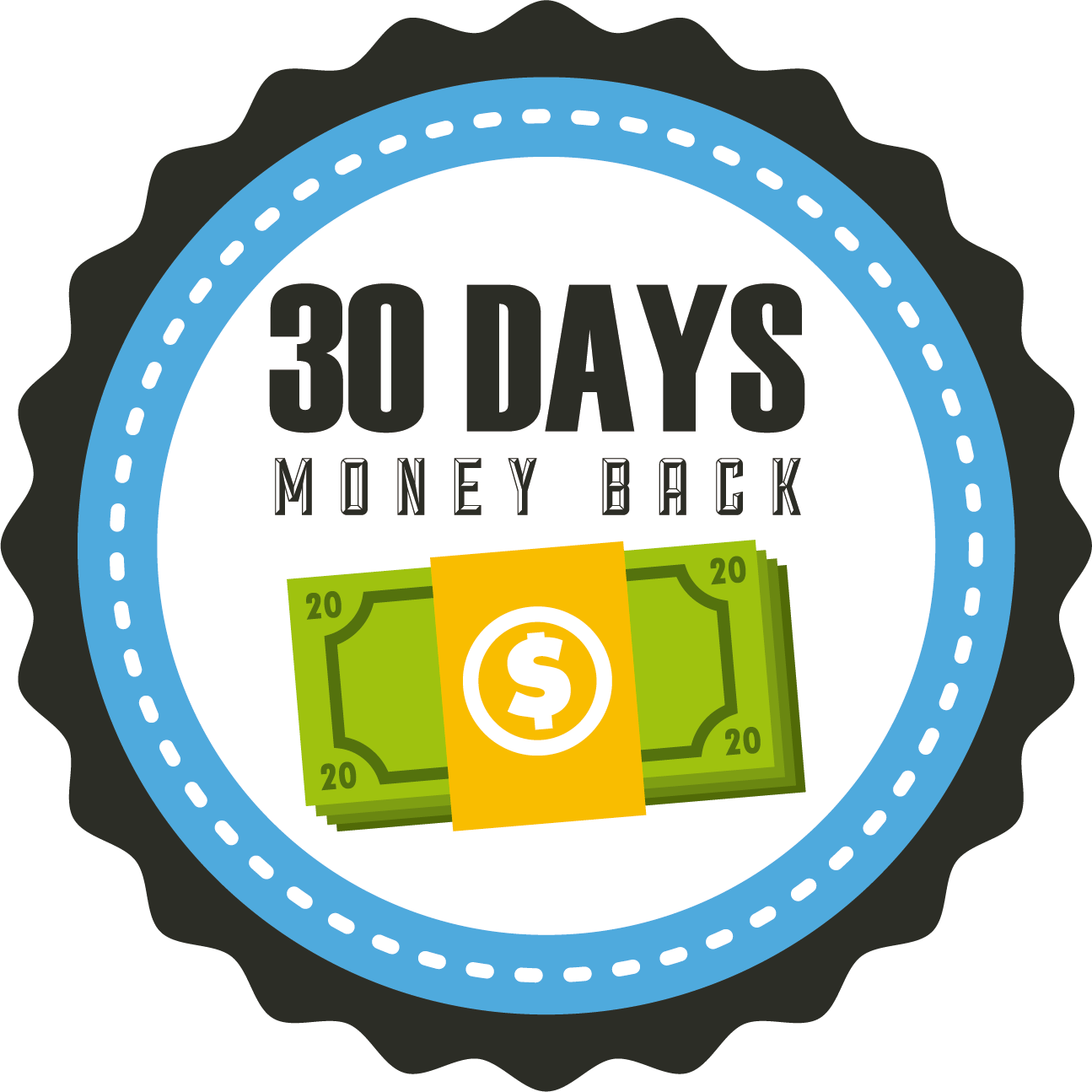 When you get immediate access to the DFY Package , you're still protected by a 30-day money-back guarantee!

You can try everything that's included for 30 days, and if you're not satisfied with the investment you're about to make...just let us know.

We'll send you your money back no questions asked!
Exclusive Bonus for our Done-For-You Package Members
(Available ONLY when you pick it NOW)
BONUS #1
2 Custom DFY Campaigns On Request
$497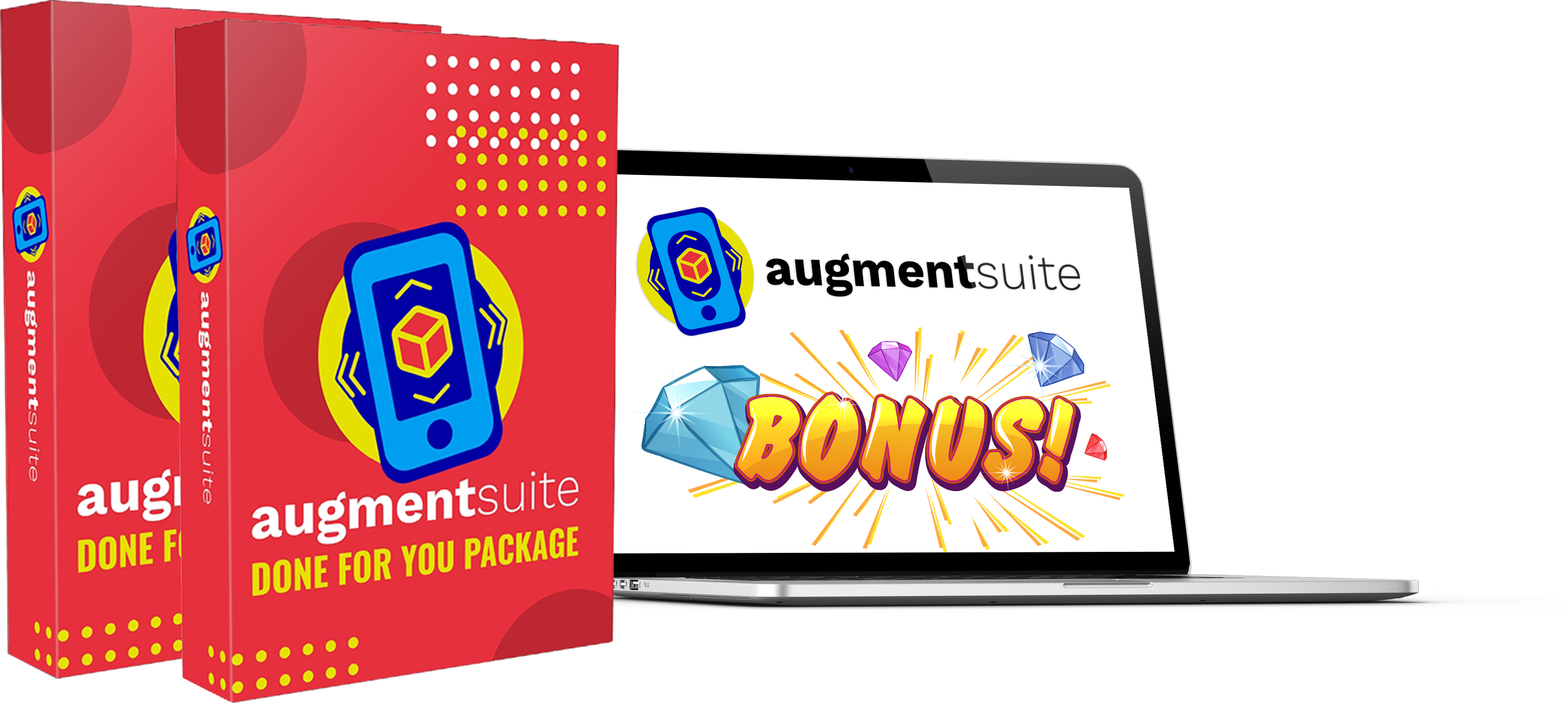 Have a specific requirement for your clients and not sure how to go ahead? Leave it to us. Our expert team will create upto two custom campaign requests for you which you can simply sell for profits without having to do anything.
BONUS #2
Augmented Reality Niche Based Campaign Ideas
$197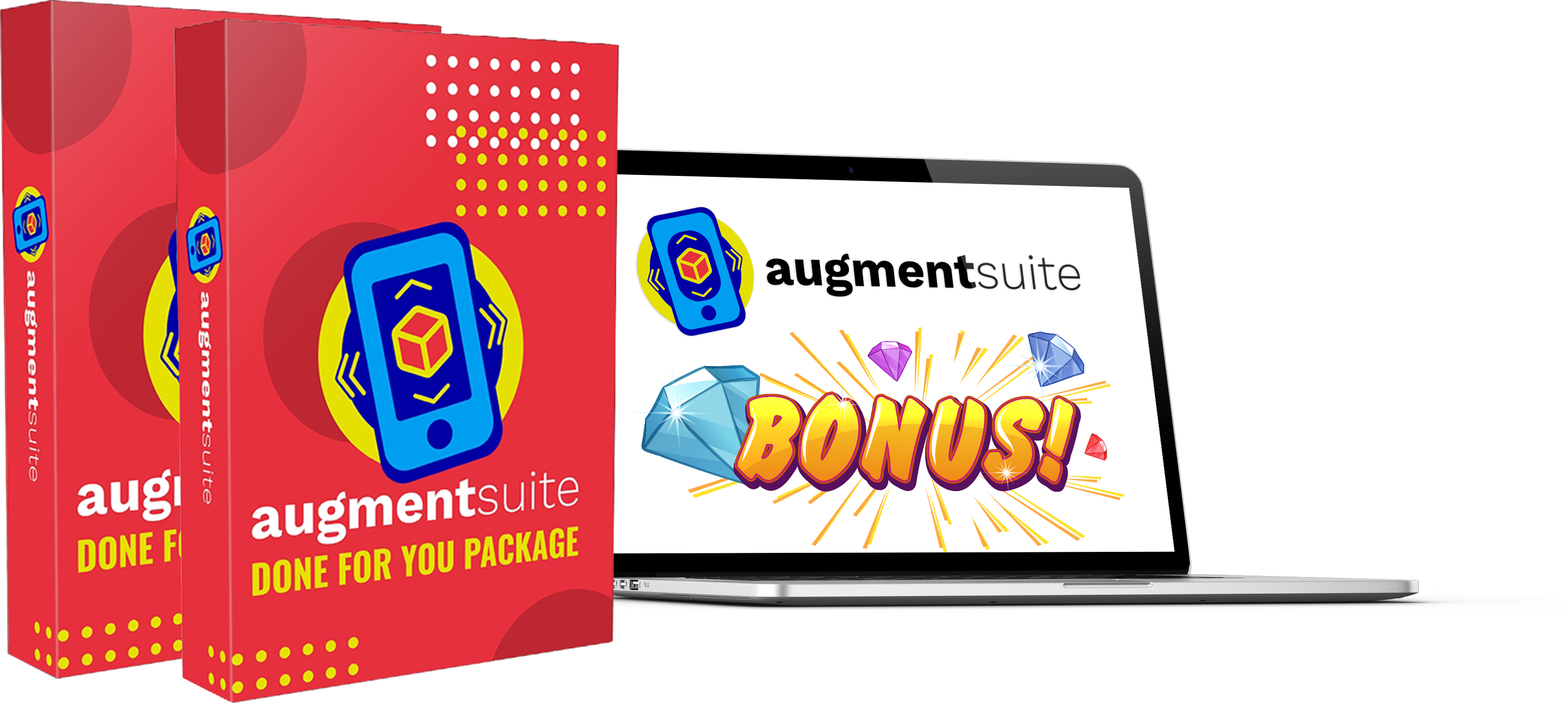 Niche based campaign ideas to put Augment Suite to best use and explode your conversions and sales.
Get Augment Suite Done-For-You Package NOW!

For a Low one-time Price
Remember, this is not coming back ever again..

We cannot continue to offer the Done-For-you package for as little as now. We will soon make this a subscription and you will have to pay more every month than what you would have to pay now..

Pick up this Profit Maximiser upgrade by clicking on the button below..
Frequently Asked Questions
Q. What do I get with this Done-for-you upgrade?

A. You get 50+ fully done-for-you Augment Suite campaigns and Vcard Templates! Plus you also get VCard club membership that will get you 3 fresh VCard templates every single month. This will give you a headstart over other users of Augment Suite as you can simply edit the already done-for-you campaigns!
Q. Can I come back later to decide about this upgrade though this sure does sound interesting?

A. Sorry, but AugmentSuite Vcard is really just a one-time-opportunity and the price will actually increase in a few hours. Now is the best time to get this for a low one-time price.
Q. I have some specific questions. How can I get them answered?

A. Please connect with us on support desk at augmentsuite.live/support
Saves Time | Better Results | Instant Profits
Regular Price - $127/Month
Get Instant Access to DFY Package for just -
$47 ONE-TIME Payment